As we grow in our relationship with Christ, new ways to serve His people and creation become clear to us. Matthew 25:40 reminds us that whatever we do for the "least of these" we do for the Lord. Pray that you may have eyes to see the physical, emotional, and spiritual needs of your neighbors.

Loving your neighbor could be as simple as inviting a friend to church or praying for a co-worker. It could involve sharing words of encouragement, sharing basic resources, or bringing a meal to a new mom. If you are not sure where to start, we encourage you to connect with one of our local partnering agencies below, who are providing diverse and tangible ways to serve our neighbors in Carlisle and surrounding regions.
Philippians 2:4 calls individuals to look not only to our own interest, but also to the interests of others. Helping Hands does just that! Helping Hands is a ministry team within CEFC who seeks to come alongside individuals to offer a hand-up in a time of need or crisis. Helping Hands leverages resources and giftings of the church body to provide light home repairs for those inside and outside of our church who need a "helping hand." The ministry team seeks to come alongside an individual or family to meet physical, spiritual, and relational needs.

By joining the Helping Hands ministry team, you'll be made aware of projects as they arise and will have an opportunity to make a difference in someone's life. Want to learn more or join? Contact Keith Gingrich.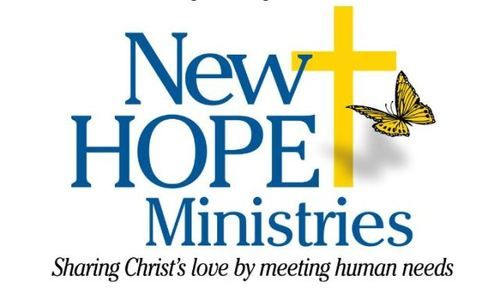 New Hope Ministries is a Christian social service agency that shows the love and hope of Christ by serving neighbors in York, Adams, and Cumberland Counties, in times of need, while seeking to support their efforts toward stability.

New Hope's executive offices are based in Dillsburg; however, they currently have seven permanent centers and eight mobile food pantries where they meet needs of more than 20,000 guests annually! Guests typically include working individuals who cannot make ends meet; senior citizens on fixed incomes; people with disabilities or illnesses; victims of job loss or spousal abandonment; and people suffering from crisis. New Hope's primary programs include: (1) food & basic needs; (2) stability & workforce development programs; and (3) youth programs.


Each Sunday, New Life Community Church hosts The Breakfast Table at their Carlisle Campus (64 E. North Street). Families and individuals from diverse backgrounds, cultures, and life circumstances are invited to come around the table together on Sunday mornings to be fed both physically and spiritually, so they might see, feel, and experience the love of Jesus!

CEFC has partnered with New Life Community Church to sponsor, prepare, and serve the breakfast meal on the third Sunday of every month. Breakfast is served at 9:00 AM and guests are invited to attend Sunday services at New Life immediately following the meal. This is an excellent opportunity for a Life Group or small group of friends/family to serve the Carlisle community. If you and a small group (6-8 volunteers) are interested in serving, please contact Sharde Hardy.
In the greater Carlisle area, many community members experience food insecurity, which occurs when a family or individual does not have access to enough food, at all times, for an active, healthy life.
Project SHARE food pantry programs seek to meet the evolving needs of people on their journey to freedom from want. Project SHARE exemplifies the word "share" in all their program offerings. The community, churches, businesses, families, and individuals are invited to SHARE what they have to those who have less and little.
Project SHARE lives out the vision: "Nourishing Our Community…Awakening Hope" through program offerings that span food access to education. Here are just some ways you can become involved with Project SHARE:
Food Distribution: Project SHARE distributes food during the week of the 3rd Thursday of each month. Each allocation of food contains 55-65 food items, which is approximately one week's groceries for a family of four. Project SHARE's hours of distribution are as follows:

Tuesday: 12:00-2:00 PM
Wednesday: 9:00-11:00 AM
Thursday: 3:30-5:30 PM
Saturday: 9:00-11:00 AM
Farm Stand: Project SHARE's Farm Stand is located at 123 Lincoln Street in Carlisle. The Farm Stand serves as both a food distribution center and acts as a community center where Christian programs like ALPHA are offered. The Farm Stand distributes food year-round, every week, except the week of distribution. Farm Stand days/hours are:

Tuesday: 3:00-5:00 PM
Thursday: 12:00-2:00 PM
You can choose to volunteer one-time or on a consistent basis.
The Salvation Army is an international, evangelical Christian movement. Its mission is to preach the Gospel of Jesus Christ and to meet human needs in His name without discrimination. While the Salvation Army is best known for its "Red Kettle Bell" fundraiser, you don't have to wait for the holiday season to come alongside and support the good work the Salvation Army is doing in the Carlisle community. Here are just a few ways you can serve:
My Brother's Table: The Salvation Army provides a community meal every day of the week. Volunteers are invited to cook, serve, or do both! Meals are distributed the following days/times:

Monday - Friday: 4:30-5:30 PM
Saturday: 12:00 Noon – 1:00 PM
Sunday: 5:00-6:00 PM


Thrift Store: The Salvation Army operates a Thrift Store Monday-Saturday from 10:00 AM – 6:00 PM. Currently, volunteers are needed to assist in organizing, cleaning and tagging donations.
FRUITBELT FARMWORKER
CHRISTIAN MINISTRY
More than 2,500 migrant workers travel through central Pennsylvania and northern Maryland each year. Fruitbelt Farmworker Christian Ministry (FFCM) was established to serve migrant workers in Adams, Cumberland, and Franklin counties. Each year, FFCM serves over 130 farms and 400 camps. FFCM seeks to meet both physical needs (providing food & hygiene items) and spiritual needs – sharing the Gospel message of salvation through Jesus Christ in hopes migrant workers will return home as missionaries in their own communities.

Through FFCM's Friend-A-Camp program, CEFC is seeking to build relationships with migrant workers in Peters Orchards (Gardners, PA). Opportunities to serve are endless! From providing basic needs to hosting one-time events, we are looking to build community among those sojourning through Peters Orchards each season. We invite you to serve with us on the first Tuesday of every month. We meet at 5:00 PM at the Carlisle Campus. Want to learn more or sign-up to serve? Contact Shardé Hardy.